Wide Slabbing-Natural or "Live-Edge" Slabs

We offer sawing of wide natural edge slabs, to 60" wide, from logs to 5 feet diameter, with our Peterson Portable Sawmill, in Connecticut, Rhode Island, and New York state.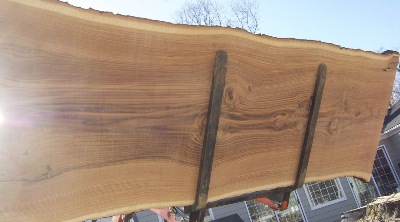 Wide slabs best capture the beauty, history, and preserve the dignity of your tree.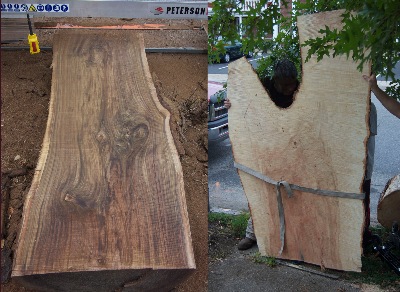 The Peterson Mill is set up around logs of any length or weight. Below we are set up to saw a 5 foot diameter, 12 foot long hard maple log, in Woodstock, CT.

The Sawyer pushes the saw as the chain slabber bar saws horizontally through the log. The saw kerf is 3/8 inch. Slabs are flat, and their thickness is usually within 1/8" at either end.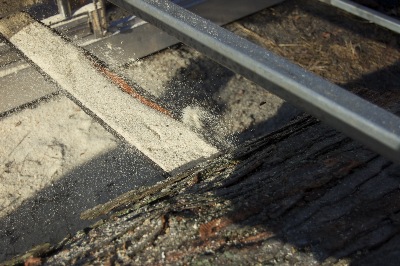 Below, a 500 pound maple slab 40" wide, 12 feet long, and 2-1/2" thick, is rolled off the log into a waiting trailer.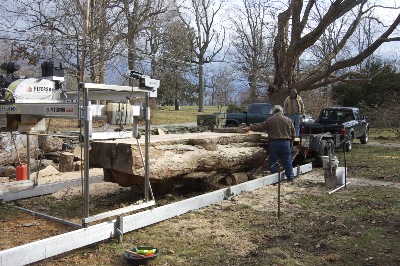 Below, Slabbing large Sycamore logs into slabs 5 feet wide.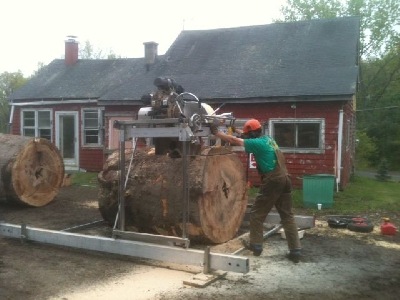 These logs were up to 6 ft diameter in places.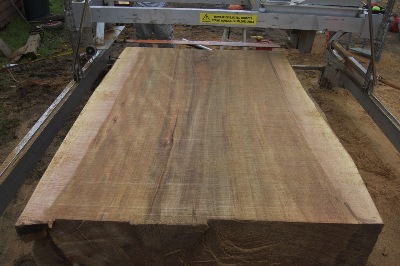 Counting rings at this 5 foot wide table would take your family back more than 200 years!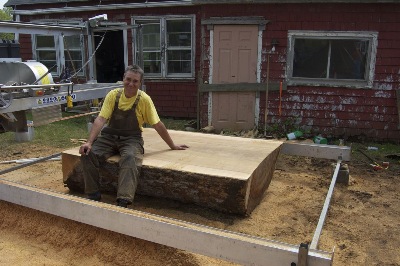 Almost done, 5 more slabs to go!

Twelve 3-1/2" slabs mostly 5 feet wide, from one log.

For one customer, a warehouse full of slabs! One log or many. Call Dennis about slabbing your large logs!