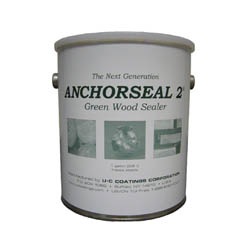 Anchorseal Green Wood End-Sealer by UC Coatings, for sealing freshly trimmed log or board ends. Reduces splitting. Order online HERE or by phone (1-888-ENDCOAT). They ship it postpaid in a couple days. Also available at Woodcraft Supply, Amazon and elsewhere. We carry it with us, a superior product.

Coverage about 100 square feet per gallon. Comes in colors but we prefer clear so that we can see the end grain or annual rings of the log for sawing purposes.


Wood-Mizer Portable Sawmills, Indianapolis, IN Purchased my mill from them in 2001. Was delivered from Hannibal, NY. Since then it's been parts, blades, blade sharpener and setter. Technical service is fantastic, the most I've ever been down on a job is about 1 hour. Try calling GM or Toyota from the woods for help with your car. Can't say enough good things about Wood-Mizer. Just don't keep sawmill brochures around the house unless you can afford one.

These blue colored tools are the best in log moving equipment for the portable sawmill operator. We have the fetching arch and attachments, log carrier, hookaroon, and Megahook. Also got the Portawinch portable capstan winch and Nova skidding cone here.

Hang out here if you like wood or sawing!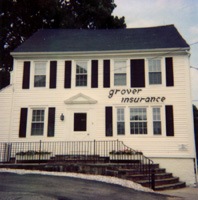 Grover Insurance LLC, Mystic, CT Randy Brooks found us great policies for business liability and property coverage.

Logging, sawing, arborist supplies and more. Good service and great prices.