This diagram shows the space required for the truck and Wood-Mizer sawmill, and how the logs should be lined up on center for rolling onto the sawmill arms. NOTE: the loading arms are on the DRIVER SIDE of the mill, and the truck needs to be able to go 40 FEET forward of the centers of the logs. Can also back in the mill next to the logs.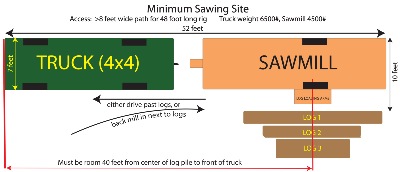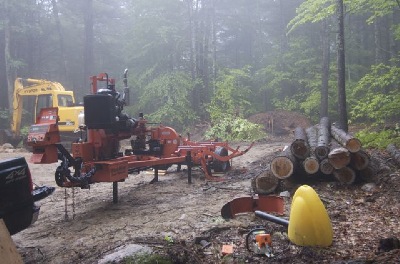 What it really looks like.

Logs centered lengthwise are ready to roll one after another onto the mill loading arms.

Only one of these 6 logs will be centered on the mill loading arms. The other 5 will have to be moved one way or the other. Adds time.